CALGARY HOME WATCH SERVICES AND MORE!
Acuity Advantage was created for hard working Calgarians who need a well-deserved break from the stress and pressure of everyday living. That is why have created a comprehensive offering of lifestyle and business solutions: with a focus on Home Watch, Personal Concierge and Executive Assistant services.
Let us do the things you don't have time to do
---
Our Story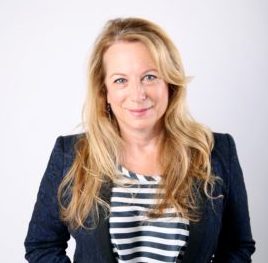 Sandi Bredy founded Acuity Advantage to help busy companies, entrepreneurs and hard-working executives get a better handle on their lives – and their businesses. 
In many ways, you could say her career path has come full circle. 
She began as an administrator within the oil and gas division of one of Canada's largest producing firms. Showing an incredible attention to detail and aptitude for technical work, she discovered a new area where her skills would shine: spending the next 20 years working in various roles as a technician.
But then a funny thing happened ... 
Sandi identified a void at one of Calgary's leading geophysical companies where she was working.  She saw a need to support a growing management team and staff, and made a bold proposal to the ownership team. Next thing she knew, Sandi was appointed to a new role – as Office Manager and HR Coordinator.
Instead of unearthing oil and gas, she began discovering just how important it is for companies of all sizes to have proper administrative support, systems and processes in place to help run the day to day operations of the company. This freed key employees to concentrate on the work that pays the bills. 
In this role, Sandi provided support to the President and an executive team across various business units, and was responsible for organizing and coordinating office operations and procedures. Responsibilities included general business/office administration, human resources, marketing, trade-shows & special events, IT training, policy development and much more.
FREEDOM. SUCCESS. PEACE OF MIND.
Today, through Acuity Advantage, Sandi is putting this expertise to work for companies and executives who require professional executive-level Administrative Assistance on a contract, project or part-time basis. This personal support extends to the home and family, through Home Watch and Lifestyle Assistance services. Her satisfaction comes from taking stress and pressure off her clients… leaving them to focus on what do what they do best. ( Learn what Acuity Advantage clients have to say! )